IDAT Precast 360 – BIM 3D Viewer
IDAT Precast 360 is a fully integrated 3D tool of IDAT-ERP that supports the process of change management, issue management as well as the general exchange of information between external partners, clients and the precast concrete factory. Precast 360 is implemented as an online platform. The backend solution is realized with Autodesk provided APIs.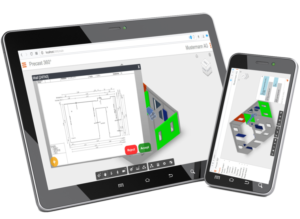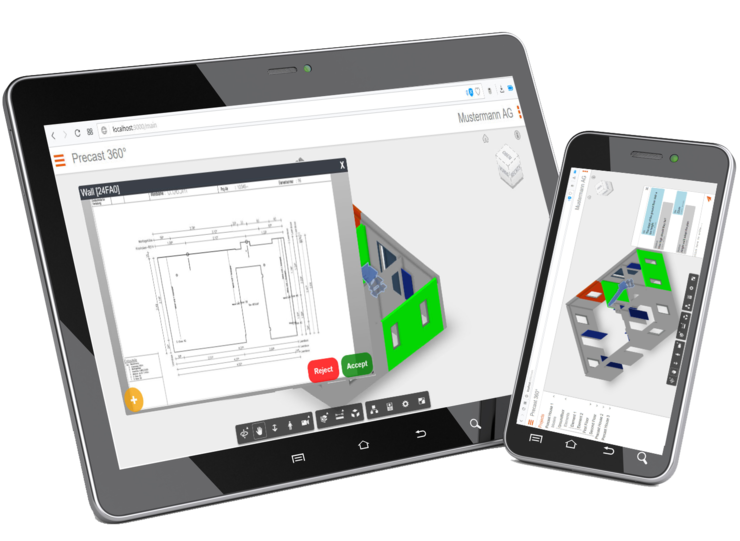 Precast 360 provides:
Visualization through the usage of 3D models and technical drawings
 Paperless handling of release processes
– Release of project drawings by the client.
Execution of change management processes:
Customer feedback on project drawings and recording of change requests.
Support of information exchange between customers and precast concrete factory
This includes details such as production date, delivery date, etc. The data exchange is be-directional thus dates and information can be edited from Precast 360 and ERP.
Issue Management:
Quality assurance by handling complaints and notifications of damage to assemblies after delivery.
Data upload of relevant documents:
Precast 360 shows relevant documents. These files include (but are not limited to) the 3D model, the manufacturing labels, installation plans, pictures from the production process etc.
Data reconciliation between Autodesk cloud, Precast 360 and IDAT-ERP
Precast 360 thus accompanies the client in all phases – from project planning to delivery.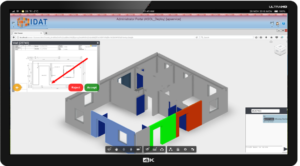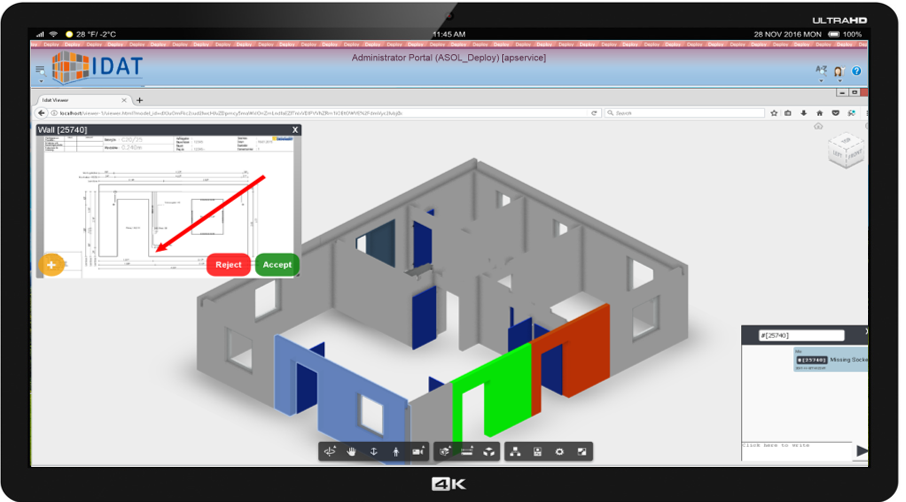 Precast360 supports communication between customer and precast concrete plant throughout the project and provides relevant to everybody involved in the project. All data is transmitted to IDAT-ERP and stored. Precast 360 is used as graphically supported tool for complaints and change requests and serves as a communication platform.
In order to visually support the communication, requests for changes as well as issues arise in a 3D model of the project or are related to technical drawings. Changes and issues can be marked by comments directly in the model or in the drawings. This should simplify and accelerate the whole communication process.